New Shake-a-Phrase v.1.1 Sports Update and Featured iTunes App!
Thu, Aug. 25 2011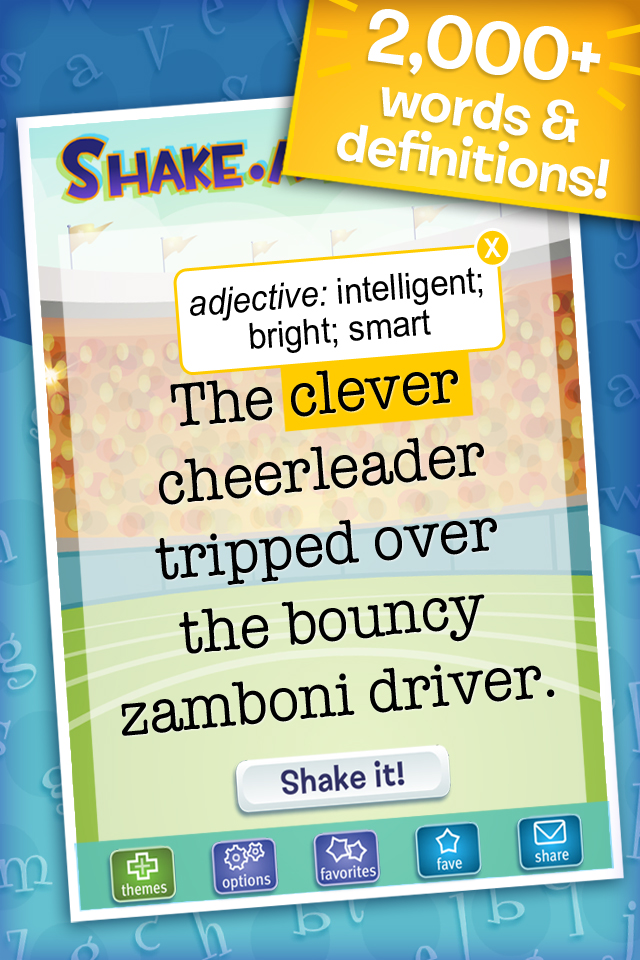 Hey, Shake-a-Phrase is featured again in iTunes as a Back to School "Write Away" App!
And that's not all...
Not one to sit idly on the sidelines, we decided to shake up our popular Shake-a-Phrase app with an all new Sports theme, adding over 350 new vocabulary words and a custom dictionary to the mix.
And there's more...
Our team of content editors analyzed the feedback we've received over the last few months and scrutinized each and every vocabulary word and definition - that's over 2,000 total words, to shape and refine the best possible user experience for all five themes.
In short, it's a much better Shake.
The update is free if you already have Shake-a-Phrase and if you don't, I'll let you in on a little secret - you can get the entire app tomorrow, 8/26, for FREE as part of a special Moms With Apps one day promo.
How can we afford to do all of this free stuff you ask?
Well, it's all part of the master Artgig Apps brand building plan.
We'll make the great apps but we need you to spread the word.
All we ask is that you tell us what you think of the app - leave us an App Store review, like us on Facebook, give us a shout on Twitter - and tell your friends!
We've got another kids educational app planned for the Fall so stay tuned...
And keep it shakin'...
Get Shake-a-Phrase!