App Store Kids Category Rankings
Wed, Sep. 25 2013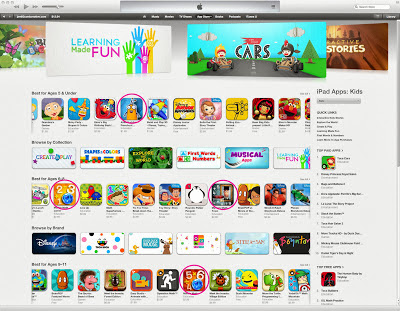 Photo was edited to show all featured apps without scrolling or tapping
Here's our quick scoop on the new App Store Kids category with a side dish of app sibling rivalry.
We have four apps currently featured in the Kids category: Marble Math and Marble Math Junior, Mystery Math Town, and Alien Buddies.
Needless to say, it's been quite a lift for us.Sales are up 200-300% since the category launched last week.
Here's what Marble Math Junior looked like on the charts the day before iOS 7 dropped:
And here's what Junior's rankings look like today: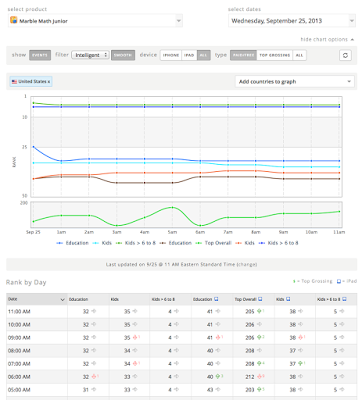 It's interesting to note our apps show nearly identical rankings in both the Education and Kids categories.
Of our four featured apps, Marble Math Junior is the only one to appear above the fold on the front page of the Kids category and that really helps. We know any amount of scrolling or tapping to find things will cost you sales.
Junior's older sibling, Marble Math, can actually be found on the front page of the App Store (all apps) but you have to scroll down and across to find it at the bottom of the page under Kids Apps & Games.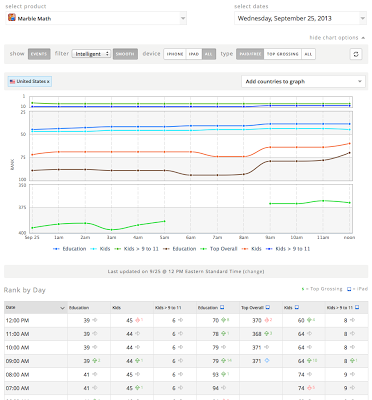 We're expecting to see the features rotate this week as they do in the Education category but who knows what Apple has up their sleeve?
Stay tuned...