Marble Math Junior Wins Parents' Choice Award!
Tue, Mar. 19 2013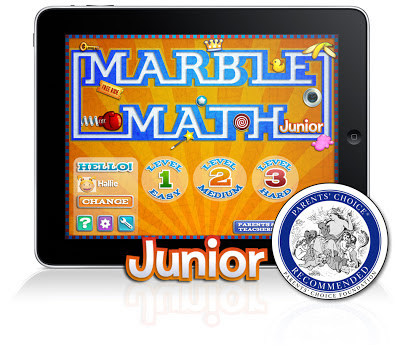 It seems like just yesterday we were carrying on, giddy with excitement over Marble Math taking home a Children's Technology Review Editor's Choice Award.
Today it's Junior's turn in the spotlight.
We couldn't be happier for the little guy.
Check out the Parents' Choice Award winner here.
Now we have to go shopping for a suit...